| | |
| --- | --- |
| | Low Cost Starter Guide + Print-Making Images... |
Here's Your Complete Intro to Starting
An Easy Cash Print Making Business!



Want to Make Cash Creating & Selling 1000s of Restored
Collectable Vintage Photos & Prints With Your Printer???

THIS GIVEAWAY PRICED STARTER GUIDE & SAMPLES DOWNLOAD includes an exclusive Guide offering hard earned hints and tips for starting an easy to run Print Making Business using your photo-capable computer printer - PLUS a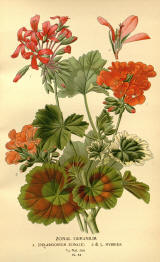 large starter range of Full Size Image Examples you can make and sell quality repro prints from. All for only £3.00 introductory price to cover our costs!
All You Need is a Graphics or Photo-Capable
Computer Printer such as any Standard A4 or A3 Inkjet
The latter are from Timecamera's wonderful collections of professionally restored vintage image collections - all uniquely enhanced in the Timecamera studios for making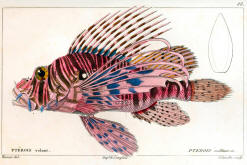 Repro Antique Prints and Photos using a standard computer printer.
You are very welcome to use the sample images to 'wet your toes' in the print making and selling market without investing hardly anything (images used commercially however must abide by the short but important Timecamera Terms of Use displayed Here, which are deemed as accepted by making a purchase).


ANTIQUE PRINTS, VINTAGE PHOTOS
& OLD MASTER PAINTINGS

They're all here and waiting for you to make repro prints to sell. Start your own easily-run business for less than a fiver!




EAL OR REPRO? It can be hard to tell sometimes whether that attractive 'Timecamera' antique painting, photo or print for sale is real or a reproduction. If it's a repro it should of course be labelled as such and priced accordingly.

Point is though, the demand for images suitable for making quality reproductions is steadily increasing as witnessed by the plethora of "hard to tell the difference" pictures now being offered in all types of outlets.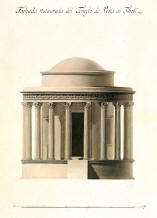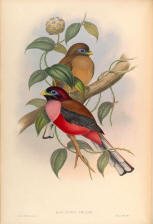 Going The Extra Mile For You...
There's a good chance that the image used for making the beautiful print you've seen on sale in-store came from a Timecamera image.
Why? Because Timecamera uniquely goes the extra mile to restore the antique images for making good quality prints, enhances them to be specially suitable for digital printing, supplies them large-sized physically to begin with instead of the thumbnails often touted, and offers them copyright safe (i.e. as improved versions/restorations the copyright on these versions rests with Timecamera and permission is in turn granted to the user to make physical prints from them).
Read All About It!
Go ahead and take up this Intro Download Offer - it doesn't cost much at all considering the wealth of valuable material and information it contains- or browse the Timecamera site and read all about starting your own low cost, home based Print Making Business. Timecamera is the leading supplier to professionals in the field for all the unique reasons listed above, so you're in safe hands.
Explore all the nooks and crannies as there's a wealth of info on the site if you want to start your own business (full time or part time) plus over 90 vintage image collections to browse - as well as several great package deals on offer.


Photo Portrait Examples - Albert Einstein, Mark Twain, Edgar Allan Poe and Thomas Edison.
There's big money to be made selling authentic reproductions of these very rare, restored photos!
With today's photo quality printing our enhanced images are even better than the originals!

Left: Hosts of Prints too, from Old Master Paintings to Collectibles of all types. With over 80 different collections available there's something for everyone!

The image examples included are Full Size, may be used to make Prints for Sale or simply to assess the images before contemplating buying a Complete Business Package or just and individual image collection or two.

Make Many Times Your Money Back

Instructions are included plus important hints and tips on which types

of paper to use. You could make many times your money back just from selling Prints from the restored and enhanced example Master Images included!


All Timecamera Vintage Images are uniquely Restored/Enhanced for Making Saleable Prints


QUICK TERMS OF USE

THE LEGAL STUFF: The sale includes permission to use the supplied Master Image Files for making Prints for either your own use or for sale - but of course NOT a right to copy or sell our Master Image Files, which are copyrighted. Each Restoration is digitally encoded and is Unique to Timecamera.

See Here for technical information and for the full Terms of Use.