This Ultimate Timecamera Home Business Package blends together 20x carefully selected combinations of Best-Selling high resolution image collections for Print-Making at a great Wholesale Price.
See the titles included below, plus further down the page, a few alternatives you might like to select instead . NOTE: If you do not make any substitutions this default list of our best sellers will be supplied automatically. With the Discount Price plus the valuable Free Extras* included it really is a top value opportunity. Remember all these premium collections are uniquely restored and enhanced for professional print making!
Our 20x Top-Selling Professional Image Collections Include...

* High Resolution Antique
'Birds of Asia' Prints
Multiple Formats Supplied, 300dpi, Restored.

* Vintage Silver Screen Movie Posters / Movie Star Photos
Over 1,000 Large Size Images.

* Extra Large, High Res.
Orchid Prints.
Large A3 Size plus 350dpi too!

* High Resolution Antique
Flower Prints
Beautiful High-Res. Popular Illustrations

* Antique Advertising Images, High Resolution.
Premium Images over 100 Years Old

* Seaside Scenes Vol.2 The Euro Collection (300dpi)
Best on the market - each image 30Mb.

* Old Master Paintings Vol.
5, restored & enhanced.
Professionals' hi-res. favourite set, restored images.

* High Resolution Horror
Comic Covers
Best on the market, restored.

* Eastern Persuasion
Propaganda Posters/Ads
Hi to Ultra High Res., Restored.

* European Vintage Street Scene Photochroms, High Res.
Best on the market - each image 30Mb.

* High Res. Antique Fruit
Prints Ideal For Framing
Standard Size plus Large Format too. Beautiful!

* High Resolution, Large Architectural Drawings
Best restored image Collection on the market.

* High Res., Large Format 'Flore D'Amerique' Botanical.
Beautiful, unique antique prints, large & 380dpi!


* Antique High Resolution Hummingbirds Prints
Standard size plus large format print-making


* Cary's High Res. Maps
Collection
Fully restored, high res. maps. The best!

* Big Collection of Rare
Antique Animal Prints
Standard size plus large format print-making.

* Antique Insect Prints in
High Resolution
Fully Restored & Enhanced for Pro Printing.

* High Resolution Antique Humorous Lithographs
Largest sizes, highest resolutions on the market

* High Res., Full-Size
Risque Images Artistic Poses
Beautiful, Restored, Unique.

* High Resolution Antique
Fish & Sea Creatures Prints
Another fully restored set for professionals.


THE ABOVE are the best, highest standard / restored / highest resolution / collections on the market. If you're a Print-Making professional you really shouldn't settle for less. Even if you don't grab this bargain Package Deal you must try some of these leading image collections.
They have all been carefully chosen from the Timecamera range of over 90x professional image collections
for print making. Don't forget, you can substitute any of the above with any of our alternative collections.

---
Supplied on Discs £75.00
POST FREE WORLDWIDE!
---

OPTION 2:- All of the above PLUS the Giant 9-DVD
England Set also included for only £24.00 extra!


With England Set:- £99.00
POST FREE WORLDWIDE!
---

OPTION 3:- Download Links
DOWNLOAD ALL THESE FAVOURITES at a Giveaway Price and start making prints today (see Download info).
Your own Personal Download Links will be emailed soon after payment and to any country. Simply click
on the Links to download these great collections to your computer whenever it's convenient.
Only £65.00
(Approx US$ 90.00)
---
Note

1. Due to the extra large image sizes in some of the above collections please be sure to have adequate processing
power and sufficient memory resources available to meet the demands of large graphic files.
Note 2. Please see the important Terms of Use Here (deemed accepted by making the purchase).



* The 'Ultimate' Package also automatically includes the following Free Items...

1. FREE - Our exclusive 'Start-Up Manual' on disc. It contains hard-earned marketing hints and suggestions, plus beginner instructions - including printing tips and paper recommendations for making authentic-looking prints for sale - is included free with each Package to get you started fast. Two file formats are provided - a Microsoft Word file, plus an alternative Adobe Acrobat .pdf document file (the Reader is free).

2. FREE - This Complete Business Package offer also comes with two spectacular DVDs of extra Valuable Free Image & Software Collections. (Not to be missed)!
3. FREE - Also included is our Images Samples Selection (normally sold separately) containing full size examples from our vintage image collections, complete with Print Sales permission - another great selection of quick-selling reproduction print Master Images for you to start making money with!
This Package Allows You To Tap Into A Huge Market For A Very Small Outlay!

Billions of pictures adorn walls all around the world. Think how big this web-linked market truly is!

| | |
| --- | --- |
| Don't Forget the Unique Advantage of this Business: | |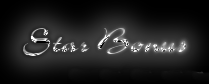 Here's a new and attractive bonus to sweeten the pot
even further...
THE UNPUBLISHED!
Why not provide a good home for these for all of these 100x various waifs and strays that have not yet made it into a named collection.
We are constantly working on various vintage images and often good ones are restored and enhanced by us and then put aside while awaiting a suitable new collection.
These are among 100 of the best we have taken from storage and gathered together to form a fine free bonus on disc (or download) for this Deal.
Mixed Subjects
They're a mixed bunch from all subject areas and the bonus will be ever changing as images are regularly removed and added as and when new collections are finally released.
We can't guarantee you'll be enamoured with all the image subjects (hey, they're free) but there are bound to be many you'll simply love!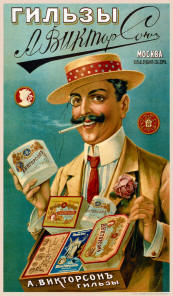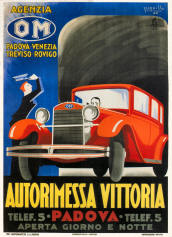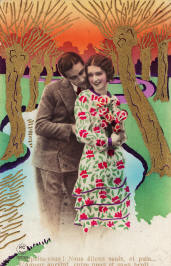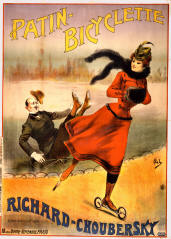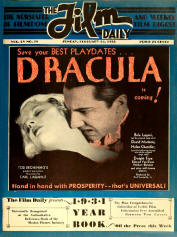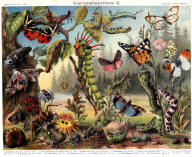 This Bonus Collection will be sent as a Download Link.