625 Full-Size Restored Vintage Master Images
Selected from the Timecamera Print-Making Collections.* Supplied on a USB Memory Stick, with Free Bonuses - From £24.00 (US$30 approx).

* May not include images from most recent sets. Now also available on DVD or Download (see below).
| | |
| --- | --- |
| IF Your Computer Printer Can Print Photos It Can Make You Good Money! | You can Make Good Cash Selling Prints from these Master Files. Amazing value with over 3.5 Gigabytes of rare, fully restored & enhanced images to start a business! |
PERFECT for testing the water without a large outlay, or for those
having trouble deciding which of 70+ pro print-making collections to buy.

---
PLUS it includes our invaluable 22-page 'Quick Start Manual'
for getting any new Print Making Business up and running fast. Lots of useful hard-earned hints and tips including paper and marketing suggestions, plus a great free image handling programme for Windows.

---
ALSO including ALL the valuable Free Bonus Gift Items and Image
Collections supplied on our free BONUS DVD #1 which is normally
only provided with our larger business packages. This includes
various additional image collections, money-making programmes and
business software - bringing the total images to over 1,000! Click and see.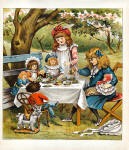 THIS new Timecamera Business Package comprises a very generous selection of full size Master Images selected at random from the current Timecamera image collections. Simply plug the Stick into any spare USB slot on your computer and away you go. It's very easy.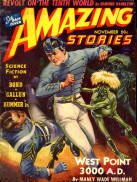 Most subjects are represented, which gives an unbiased indication of the very wide range of image types available throughout sixty+ various collections.
Hundreds of Money-Making Images
There is more than enough variety included here to launch your own print making business and as you expand or decide to concentrate on particular subjects later the full collections are always available for subsequent purchase. Experiment making Prints to sell (see Terms of Use) without having to lay out the full price for titles and costing only pennies per image - our best deal yet and the only package on a memory stick.

Restored, Pre-Sized and Enhanced for Digital Print-Making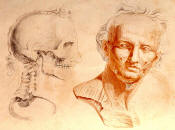 The 625 Images USB Stick comprises Rare and Collectible FULL-SIZE PRINT AND PHOTO IMAGES. They are specially restored, pre-sized and digitally enhanced for use with standard A4 photo-capable printers, as well as some suitable for large format printers. Print Selling Permission.


---
Buy On A Handy 8Gb USB Memory Stick...
PAYMENT:- Secure Paypal payment, or use any credit card/debit card. No tax is added, no hidden extras. MAIL:- Shipping is FREE this month. Please see General Info & Terms of Use


Now Only £25.00 Inclusive
With Print Sales Permission

FREE Shipping
Worldwide
This Month
| | |
| --- | --- |
| NOW ALSO ON DISC OR DOWNLOAD | |
VALUABLE uniquely-restored image collections (including the above) are added as Free Bonuses
on top of the main image selections, giving you a multitude of extra print making opportunities!
* Limited Time Only
When they're gone, they're gone!

Sales Terms


1. In common with other graphic image publishers we are not able to offer sale or return.
2. The contents of the supplied media are detailed on-site and comprises the numbers of images shown as being included but this may not equate with the full media capacity.
3. Customer details are kept confidential and privacy is respected. Please advise at time of ordering if you do not wish to receive details of image collections as they become available.
4. Purchasers agree not to misrepresent reproduction prints or photos as Originals, either deliberately or by simple omission, and absolve Timecamera.com of any liability thereby.
5. We reserve the right of refusal to supply and/or to change prices without prior notice.
6. Purchasers may not copy or distribute the images or the media, agree to abide by the Terms of Use and by placing an order are deemed to have agreed to their full acceptance.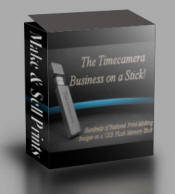 7. A purchase is for the supply of goods only and does not include a right implied or otherwise to marketing advice and should any be offered it shall be in good faith only.
8. We cannot be held liable for any mechanical fault, damage or loss arising from the use of the media supplied.
9.
Note the return provisions of the Distance Selling Regulations do not apply to copy-able image software for obvious reasons. Regretfully therefore images are not offered 'on approval' and no 'sale or return' facilities are available.
10. We advise images should be transferred to a hard drive on receipt and the supplied media be kept as a back-up only.
11. Sale prices are for the use of the images alone and therefore packaging and labelling is kept to a minimum cost to help maintain current pricing levels.
12. Any free bonuses or gifts offered with the image collections are offered as an incentive to buy only and do not come with rights attached. They do not form part of the actual purchase and its associated licensing agreement and are for personal use only, except where stated.
13. Box packaging is not included with the special USB Stick offer.
14. Note this is not an educational product and background information for images may be limited or unknown due to their antique nature. Except in the case of our Old Masters and Japanese Prints collections where added information is provided in text files on the full collection discs, the image file names serve as the only information provided. Customers will need to do their own research if they require further background details.


NOTE: Packaging above shown for Illustration Purposes Only.
The special offer price offer is for a new Unboxed USB Stick with all advertised images, files & documentation.