---

Limited Time 'All-In' Package!
Thousands and Thousands of Images for your Graphics Jobs or Print-Making Business!
---
ALL LOADED ONTO A 1TB DRIVE!

Windows portable USB 3.0 drives are
pre-loaded. Brand Names vary.

GOLDEN OPPORTUNITY to get every print-making image collection we have plus all our featured extra bonuses at a huge discount - and all pre-loaded onto a 1TB USB 3.0 Portable Drive (limited stocks).

Amazing Discount PLUS A Portable USB Drive

Although wholesale deals for our normal Business Packages are popular we are occasionally pressured for a large discount for buying 'everything'. Hence this temporary offer at an exceptional price - PLUS a branded 1TB USB 3.0 portable drive to hold it all!

As once before our 'All-Inclusive' deal is short term only with only a limited number of drives available. Our previous 'all-in' offer was four years ago now and sold out very quickly, leaving many disappointed, but the same advisory must also hold firm for this latest offer- when they're gone they're gone.

Save Hundreds - Two Thirds Off Normal Prices!

So why exactly is the All-In Deal a Hot Favourite?

Quite literally it includes ALL the current image collections we normally offer (including the giant England Photochroms expansion set) along with all the bonuses advertised with them (plus the optional extras) and also both of the bonus gift collections that are currently available and also any supplementary collections PLUS our exclusive guide to print making and selling. The Whole Lot (as of May, 2018) in other words with nothing held back.

All at a rock bottom wholesale ticket which works out at approx. two thirds off!
This pricing is not sustainable long term and as with previous and similar offers it must be considered temporary.


* Limited Time

The USB drive is the only means of offering an 'all-inclusive' deal as this many discs take a great deal of time to prepare and test (several collections are only on disc normally). This with the unusually large discount means it is not a feasible proposition long-term.

When the available drives are gone therefore the offer will end, signified by the removal of the payment button below.

All the image collections will be pre-loaded onto a new, fast, famous brand name 1 TB USB 3.0 (fully downwards compatible to all USB 2.0 systems) portable external drive. No need to tie up limited memory resources - you can use it either directly or transfer the image collections to your main hard drive if you wish and then use this one as an additional big capacity drive for your fast access storage needs.
Limited Time All-In Package Includes...
ALL of our Uniquely Restored and Enhanced Image Collections as follows...

* Free Download links for BOTH of the big Package Bonus Collections, shown Here and also Here. plus The Timecamera Print Making & Selling Manual, full of hard-earned invaluable hints and tips for setting up a successful business.

* All Optional Supplementary Collections are included in the package
(such as the extra Japanese Prints 'Large Format' Set plus the 'Jumbo' set).

* Valuable Print Sales Permission (see the Terms of Use).

* All of Timecamera's Image Collections Pre-loaded onto a quality 1TB USB 3.0 Portable Drive (normally over £50.00 by itself). Compatible with Windows Systems worldwide.

Offer open only while limited stocks of new USB Drives remain available. As previously
when they're gone the 'All-Inclusive' special package deal must also end!

| | | | |
| --- | --- | --- | --- |
| Enhanced Prints & Photos from Scores of Image Collections! | | | |

Billions of pictures hang on walls all around the world. The demand and potential is obvious!
| | |
| --- | --- |
| How to order the 'All-Inclusive' Package | Current Exchange Rates Click Here |
Print Sellers Please be sure to read the Terms of Use HERE
All collections are unique restored/enhanced and copyrighted to Timecamera.com.
('Sales Terms' & 'Terms of Use' Deemed Accepted by Ordering).

Free Shipping Anywhere!

U.K. CUSTOMERS:- Please use Paypal or a debit/credit/card via Paypal's secure site. Read our Terms of Use and Terms of Sale, deemed accepted by making this purchase.
Alternatively cheques or P.O.s may also be accepted (email us first).

OVERSEAS / AIR MAIL:- Paypal or a debit/credit card via Paypal's secure site. Please read our Terms of Use and Terms of Sale - deemed accepted by making the purchase.
Regretfully we are currently unable to accept on-line type payments from the following overseas destinations -
countries within the Continents of Africa, Asia, South America the Middle East or current or former
Eastern Bloc. Also temporarily Italy, Cyprus, Romania, Please email for alternative methods.

Offer Now Expired
Limited Time £225.00 (approx US$299)

Enquiries:- info@timecamera.com
---
COMPATIBILITY:- These are state of the art Windows formatted drives,
Internationally Compatible with Windows Vista and above, including Windows 7, Windows 8 and 10.

All Drives & Contents Fully Tested & Scanned Before Dispatch
*Please review the following notes and Sales Terms...


1. In common with other graphic image publishers we are not able to offer sale or return facilities.
2. The contents of each collection are detailed throughout the site and each contains the numbers of images shown included for each subject but this may not equate with a full disc capacity.
3. Customer details are kept confidential and privacy is respected. Please advise at time of ordering if you do not wish to receive details of similar compilations if they become available.
4. Purchasers agree not to misrepresent reproduction prints or photos as Originals, either deliberately or by simple omission, and absolve Timecamera.com of any liability arising thereby.
5. We reserve the right of refusal to supply and/or to change prices without prior notice.
6. Purchasers may not copy or distribute the images or CDs/DVDs, agree to read the Terms of Use and by placing an order are deemed to have accepted them and agree to abide by them.
7. A purchase is for the supply of goods only and does not include the right implied or otherwise to business and/or marketing advice and should any be offered it shall be in good faith only.
8. We cannot be held liable for any mechanical fault, damage or loss arising from the use of the media supplied and any responsibility thereby will be restricted to a replacement by Timecamera.com of affected images by DVD disc.
9. Note the return provisions of Distance Selling Regulations do not apply to software, including digital images. Simple 'change of mind' after receipt for example is not possible for any copy-able material such as computer images. If you are not familiar with Timecamera image collections you are advised to buy a small sample fire before purchasing a large quantity or an all-in package as they cannot be returned for any reason.
10. We advise all images should be copied to a hard drive upon receipt for use as the image source drive.
11. Sales are for the use of the images themselves and packaging and labelling is kept to minimum cost to help maintain the current low pricing levels.
12. Any free bonuses or gifts offered with the image collections are offered as an incentive to buy only and do not come with rights attached. They do not form part of the actual image collection/s purchase and their associated licensing agreement and are for personal use only except where stated.
13. Contents of the USB Drive will include all images and extra bonuses normally offered on disc throughout the site, excluding occasional free bonus selections confined solely to USB Memory Stick purchases.
14. Drives dispatched internationally will be marked 'used computer media' as they are pre-loaded and tested before dispatch and therefore should be exempt from duty under normal circumstances but Timecamera will not be responsible for additional duties or taxes should any be levied by Customs at the port of entry nor be responsible for any appeals that may be lodged as a result.
Quality is important to us. All orders are individually hand-processed and include
post-production testing. Despatch for this package is normally within 48 hours
except for cheque payment which require a few days clearance..


C. & M.A. Smith -
Timecamera.com
Timecamera.co.uk
PrintnSell.com
Collectaprint.co.uk
e-mail info@timecamera.com
| | |
| --- | --- |
| | © Copyright 2006-18 C.& M.A.Smith/Timecamera. All prints and photographs featured on this site are the result of extensive restoration work and are protected Internationally under strict Copyright Law. No images or written text shall be reproduced without our express written permission. Sales are offered on the basis that the images shall not be misrepresented or sold onwards as originals. |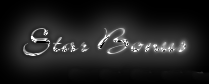 This offer keeps getting bigger and better! Now we're also including a superb selection of 101x Restored Print-Making Images that haven't even made it into a collection yet.
They come in a range of sizes up to large format, so there's bound to be something to suit everyone. Resolutions range up to over 500dpi and all are in minimally compressed jpg format for the best quality.
Shown below are just a few randomly selected samples from this exclusive extra image collection...