Timecamera - Make and Sell reproduction vintage prints from Uniquely Restored & Enhanced Digital Images. Start Your Own Proven Business!
Create Colourful Reproduction Covers with your Inkjet Printer. Two Specially Enhanced Sets, Fully Restored...
| | |
| --- | --- |
| 175x Detective Comic/Pulp Fiction Covers To Print | |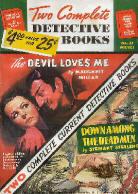 PRINT and frame your own restored PERIOD 'DETECTIVE' THEME COMIC COVERS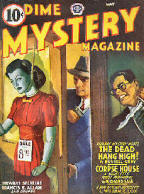 AND PULP FICTION ART COVERS using a standard photo quality computer inkjet or similar printer (see Here). It's easy! Larger format printing is also possible as most files are over 300dpi in resolution.
This exclusive computer-DVD (or Download) contain 175 ready-sized vintage action-packed images, all re-touched and enhanced specially for computer printing - and just perfect for framing. The file sizes are large - from several hundred K to several Mb each - and the disc contains 175 x minimally compressed .jpg highly colourful print images suitable for all systems. We have done all the work for you by uniquely retouching and optimising these period images specially for print making and have converted them into large image files ready for immediate use. No need to make adjustments, they're all pre-sized for making colourful repro covers.
Authentic Looking Reproductions

Now you can have hours of fun printing and framing authentic looking covers directly from your standard, photo quality home computer printer - and at a bargain price too at this quality level.


MAKE PRINTS Same Day! DOWNLOAD option is only £6.50. A secure Link to download the collection will be emailed following payment. Click Here,,.

---


Sales Terms / Ordering

Please be sure to see General Info & Terms of Use


Download Link:-£6.50 (US$10.00) per set.

PAYMENT:- Click the buttons for
Credit Card / Debit Card via Paypal.


* Quantity discount buyers go HERE

Sales Terms

1. In common with other graphic image publishers we are not able to offer sale or return facilities.
2. The contents of each CD/DVD are detailed throughout the site and each contains the numbers of images shown included for each subject but this may not equal disc capacity.
3. Customer details are kept confidential and privacy is respected. Please advise at time of ordering if you do not wish to receive details of similar compilations if they become available.
4. Purchasers agree not to misrepresent reproduction prints or photos as Originals, either deliberately or by simple omission, and absolve Timecamera.com of any liability arising thereby.
5. We reserve the right of refusal to supply and/or to change prices without prior notice.
6. Purchasers may not copy or distribute the images or CDs/DVDs, agree to read the Terms of Use and by placing an order are deemed to have accepted them and agree to abide by them.
7. A purchase is for the supply of goods only and does not include the right implied or otherwise to business and/or marketing advice and should any be offered it shall be in good faith only.
8. We cannot be held liable for any mechanical fault, damage or loss arising from the use of the media supplied and any responsibility thereby will be restricted to a replacement by Timecamera.com of the discs originally supplied if notified shortly after receipt.
9. Note the return provisions of the Distance Selling Regulations do not apply to CDs, or DVDs of software images.





175x Western Comic/Pulp Fiction Covers To Print

A SIMILAR collection to the above except the theme here is decidedly 'Western' in nature. One hundred and seventy colourful art covers are included in this great themed collection and, again all are pre-sized for making reproduction covers using a standard photo quality inkjet printer, yet at the same time as most images are in excess of 300dpi, larger format printing is also possible.

Again, all covers have been extensively and uniquely enhanced and/or restored by us specially for making prints using your own computer equipment, More on suitable printers Here and more background info plus the important Terms of Use Here.

Don't pass up this exciting collection. The covers are a treat to the eye and the range of possible uses is limitless - why not start you own business selling prints - these high demand covers would make a perfect introduction. Please note a condition of sale is that the covers not be misrepresented to purchasers as originals. Available now...

Download Link...
Make Prints Same Day! The Download option is now only £6.50.
A secure Link to download the collection will be emailed following checkout.. Click Left.

The Quality Difference

A GREAT deal of studio work has gone into restoring and enhancing these quality images for creating full size prints. Not to be confused with quantity-based low-res, un-restored image collections with their copyright restrictions.

THE LEGAL STUFF: Please be sure to review the Terms of Use of this and our other business compilation CD's, plus general info, by clicking on the link above. General information is also provided on the same page.

---
C. & M.A. Smith -
Timecamera.com
Timecamera.co.uk
Cutpricecards.com
Collectaprint.co.uk
e-mail info@timecamera.com
---
© Copyright 2006-19 C.&M.A.Smith/Timecamera. All prints and photographs f

eatured on this site are the result of extensive restoration work and are protected Internationally under strict Copyright Law. No images or written text shall be reproduced without written permission. Sales are offered on the basis that the image prints shall not be misrepresented as originals.