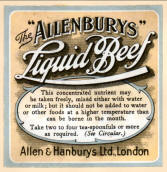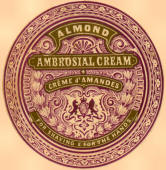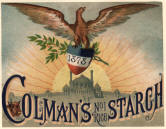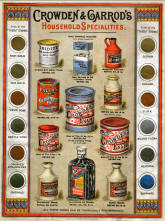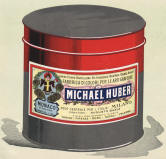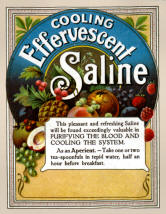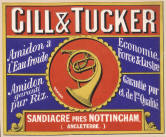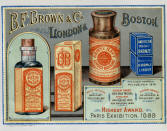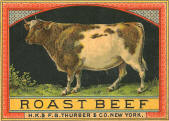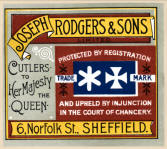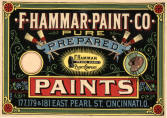 Antique Labels
Image Collection #1
400+ Antique c1800s Labels

Colourful Crate Labels, Cigar Labels, Miscellaneous - over a Gigabyte of beautiful full-size antique label digital images on DVD or Download, now expanded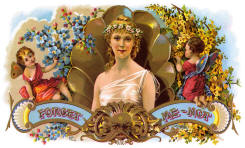 from the previous 250x collection to a total of over 400 labels.

THIS is a must have collection enabling you to Print and/or Frame and Sell for Cash a big range of over 400 exciting Vintage Labels, mostly from the last half of the 19th Century into the 20th.

All you need is your computer printer - full print selling permission is included. Simply load the images onto your computer and you're ready to start making as many attractive and desirable money-making Prints as you like!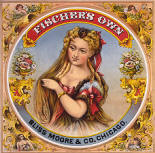 This business compilation features a great mixture of hand-picked rare images in full size .jpg format as well as many .tiff format images too. They're suitable for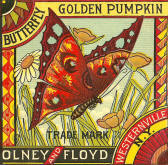 all systems capable of handling these file types and repros can be printed using a photo quality computer Printer.
ALL YOU NEED IS A COMPUTER PRINTER!
The collection includes a major selection (approx. 114 images) of high resolution, restored and enhanced colourful crate labels, both fruit and veg, plus some 176 beautiful cigar labels and 130+ miscellaneous labels from many other types of products. Most are a little over sized for attractive presentation but they can also be reduced to normal size (which also increases resolution). Most of the images are multi-megabyte in size, hence the need for a DVD disc to hold the files.

These

are irresistible buys to collectors, for theme decor and to interior designers of all kinds. When framed, either singly or in themed groups, the prices these fetch can be particularly high and are ideal for pubs, clubs, and restaurant decor too, so opening up a host of additional wholesale opportunities. Additionally there are also many other uses possible for art and graphics projects of all kinds.

We have done all the long hours of work for you by retouching and optimising these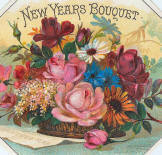 antique images specially for making authentic looking repro prints and have converted them into large digital files for you to create and sell your own Beautiful Prints.
---

Complete Business Packages...
THESE titles can be bought alone or you can go the whole hog with a Complete

Business Package comprising your choice of 5 or more different subject collections at big wholesale discounts for making thousands of authentic looking prints full-time. The special wholesale packages now also include our 22-page 'Quick Start Guide' on disk to help launch your business plus several valuable Free Gift collections too... Details Here / Prices Here

---
| | |
| --- | --- |
| Don't Forget the Unique Advantage of this Business: | |
Purchasers please also be sure to see General Info & our Terms of Use
Antique Labels Collection
:-

PAYMENT:- Instant & secure via Paypal or use a card.;;;
Buy Download Link:- £6.50

Start making Prints today (see Download info). Your own
Personal Download Link will be emailed shortly after payment. File size 1.1 Gb.

Sales Terms


1. In common with other image publishers we are not able to offer sale or return facilities and it is the customers' responsibility to ensure they have adequate system resources for handling large image files and the media offered.

2. The contents of each CD/DVD are detailed throughout this site and each contains the numbers of images currently available for each subject but, note, a) this may not equate with a full disk capacity and b) image sizes vary depending on the originals which may not equate with A4 size paper dimensions, so requiring trimming as needed.
3. Customer details are kept confidential and privacy is respected. Please advise at time of ordering if you do not wish to receive details from us of similar compilations if they become available.
4. Purchasers agree not to misrepresent reproduction prints or photos as Originals, either deliberately or by simple omission, and absolve Timecamera.com of any liability arising by such actions.
5. We reserve the right of refusal to supply and/or to change prices without prior notice.


6. Purchasers may not copy or distribute the images or CDs/DVDs, agree to read the Terms of Use and by placing an order are deemed to have accepted them and have agreed to abide by them.
7. A purchase is for the supply of goods only and does not include the right implied or otherwise to business and/or marketing advice and should any be offered it shall be in good faith only.
8. Images should be transferred to a hard drive immediately upon receipt. Any disc found to be faulty at that time will be replaced but we cannot be held liable for any mechanical fault, damage or loss arising from the use of the media or for its long term viability.
9. We advise all images should be transferred to a hard drive upon receipt and the disc should be kept as a back-up.
10. Sales are for the use of the images and in accordance with 9 above please note that packaging and labelling is kept to minimum cost to help maintain the current low pricing levels.
* ALSO SEE PERFUME LABELS COLLECTION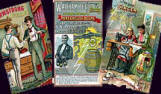 333x Antique
TRADE CARDS
OUR brand new

ephemera supplementary collection comprises some 333 rare and colourful images of Victorian Trade Cards.
Mostly high resolution 225dpi - 300dpi they are also supplied a little over-sized physically so

they can be reduced to smaller dimensions for accurate reproductions to be made (and so automatically further increasing the resolution as an added bonus).
The cards cover a host of

different commercial products and would appeal to both trade card and advertising collectors (as well as for framing for wonderful decor purposes).
Fully Restored
Supplied on DVD or Download,

the images are in a minimally compressed .jpg format suitable for all systems. The images are fully restored versions of the originals and as with all our collections they are enhanced for digital printing.
The collection comes with permission to make prints for sale but not permission to copy / re-sell the digital files or disc (please see Terms of Use deemed accepted by purchasing).
Now also included (in 2014) are over 30 beautiful Set groupings of early Liebig cards (1800s), pre-sized for use with standard A4 printers. All retouched & enhanced for digital printing and all high res. (300-400dpi). See small examples below...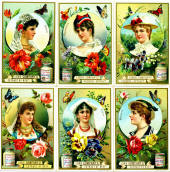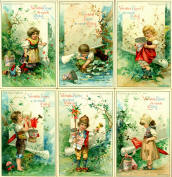 Download £6.50