240+ BIG PRINTS FOR BOTH STANDARD & LARGE FORMAT PRINTERS (ADJUSTABLE SIZE)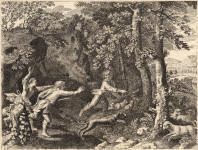 PRINT, frame, and sell if desired rare, large size antiquarian engravings - supplied larger than A4 for making good-sized commercial prints, but adjustable up or downwards to suit.
This newly expanded, bargain-priced image collection set on 2xDVD-Roms now contains 240+ beautiful Old Master quality antique prints, already painstakingly re-touched and restored by us from rare originals and brought together on this great money-making disc for creating

professional repro prints using either large format or standard size printers. Each purchase includes full Print-selling permission, see our Terms of Use.
Sizes are easily adjustable to suit downwards (they come supplied as large images) and the collection offers full flexibility & wide scope. Simply load the images onto your computer and you're ready to start creating as many money-making Prints as you like and without fuss!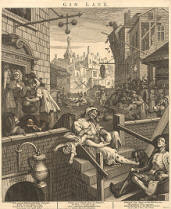 Adjustable Sizes to Suit All Tastes
The contents of this popular collection include a varied selection of image files of several MB up to over 100MB each, so please be sure to have adequate system resources available and a DVD computer drive. Files are supplied in either minimally compressed .jpg or full .tif format depending on size. Regarding physical dimensions these are supplied in a random, adjustable manner. For example, the Beggar's Opera engraving, bottom-right, comes as supplied on disk at 300 dpi. At that resolution it already has a physical dimension of approx 23in by 18in but it can of course be very easily adjusted in size to suit, both up or down, with any basic photo editing software while at the same time increasing the resolution even further to ultra-high.
ALL YOU NEED IS A COMPUTER PRINTER!

Highly detailed images. Adjustable sizes to suit.
We have done all the long hours of work for you by retouching and optimising these superb antique images specially for you to create and frame your own authentic looking commercial size Prints which are larger than our usual 10x8in series for standard size Printers. This exclusive collection comes on 2xDVDs containing well over 4 gigabytes of files.

A Great Selection

Included are a great selection of many hand picked miscellaneous engravings plus the beautiful c1677 series called 'Pastorales' as well as the charming, French, Plays and Pleasures of Children series from the 17th Century. At the price it's offered at it is obviously a real bargain so order your copy without delay and start making high demand, authentic-looking, prints of all sizes right away. Sensitivity caution - some nudity is included. A DVD drive is necessary for accessing these disks.

---

JUST one print sale quickly recoups this DVD collection's very modest cost!
- See Below To Order -

---

The above is our Large Engraving Prints Collection -



Also see our Bargain Set of 300x Standard Size Antique Engravings!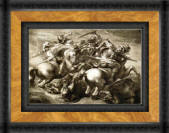 Combat of Four Cavaliers c1666

Restored & Enhanced

MANY studio hours have gone into Restoring and Enhancing these large file size images specially for making commercial prints on both Standard and Larger Format Computer Printers.
Not to be confused with non print making, small picture, un-restored image collections with all their usual copyright issues.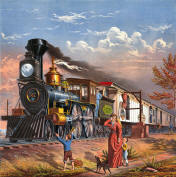 The Fast Mail 1875. This print comes supplied on disc at 300dpi and is also approx 21 inches square but it can be adjusted to suit.

THE LEGAL STUFF: Please be sure to review the Terms of Use of this and our other business compilation CD's, plus general info. The permission is for making Prints only for sale - no digital selling or distribution. Click on the link above.

THIS collection can be bought alone or you can go the whole hog with a Complete Business Package comprising your choice of 5 or more mixed collections at a big wholesale discount for making thousands of authentic looking prints full-time. The

special wholesale package now also includes our 22-page 'Start Up Manual' on disc to help launch your business plus several valuable Free Gift collections are also included in the packages.

Details Here / Prices Here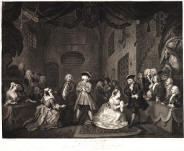 Beggar's Opera c1716. 300dpi and approx 18 x 22 inches physically (as supplied). Adjustable to suit.