Timecamera - Restored Antique Prints & Vintage Photo Images for Professional Print Makers


| | |
| --- | --- |
| NEW! | Another Professional Image Collection ~ With Print Sales Permission |
220x Antique Transportation Prints, Posters, Ads & Photos

Varied and colourful images ranging in file size from a few hundred K up to a ceiling of 67mb. The great majority are pre-sized suitable for A4 standard photo quality printers but we have also included a selection of larger format prints for those with suitable printers, which can also be downsized as required.
Plus:- 100x Vintage Ship Postcards
An interesting collection in jpeg format, these come pre-sized for making repro postcards and average approx 225dpi. at postcard dimensions.


Plus:- 150x Antique Luggage Labels & Stickers...

THE LEGAL STUFF: This sale includes permission to use the supplied Master Image Files for making Prints for either your own use or for sale - but NOT the right to copy or sell the Master Image Files or the CD, which are copyrighted. Each of the Restorations is Unique to Timecamera. See Here where technical information and full Terms of Use are provided and Here for a word about printers.
...An interesting and varied selection in both Tiff and Jpeg formats. Supplied a little oversized for flexibility they make good repros or can be re-sized for many other possible uses. Something for everybody in this collection!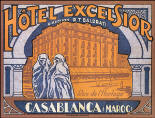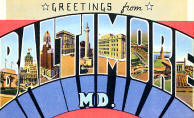 All You Need Is A Standard Photo Quality Inkjet Printer!
As with our Transport Volume 1 collection, again we have done all the work for you by selecting, retouching and fully optimising these antique images specially for you to create and frame beautiful repro prints from your own computer Printer. Hours of creative fun and high profit potential for working at home with this tried and sales-tested complete Print making business.
---
Order 'Transport' Digital Images Volumes (1 & 2) Here
---
© Copyright 2006-18 Timecamera / C.& M.A. Smith.
---
C. & M.A. Smith -
Timecamera.com
Timecamera.co.uk
PrintnSell.com
Collectaprint.co.uk
e-mail info@timecamera.com
---
© Copyright 2006-18 C.& M.A.Smith/Timecamera. All prints and photographs featured on this site are the result of extensive restoration work and are protected Internationally under strict Copyright Law. No images or written text shall be reproduced without our express written permission. Sales are offered on the basis that the images shall not be misrepresented or sold onwards as originals.