Exciting Home-Business Opportunities!
Photo-quality printers have come of age. Now you can easily create your own truly authentic looking restored period prints, rare vintage photos and other printed merchandise - which are almost identical to the originals - and sell them in galleries, stores, swap-meets, antique malls, craft fairs, on-line or a host of other outlets. Print as many as you like and sell them at a price you decide, framed or unframed. The opportunities are varied, the returns high and the start-up small with the price deal on our wide selection of individual Subjects, plus our big wholesale discount on 5, 10 or more mixed subject 'Complete Business Packages' with valuable free extras.
Above: There's no need to sell to just private customers - businesses are also avid buyers of prints and photos!
All you need is a standard photo quality computer printer plus suitable paper!
Best of all, we have done all the work for you by restoring and optimizing our antique image range and converting them into big digital files ready for you to print beautiful, high demand vintage panoramas, photos and prints directly from photo capable computer PRINTERS (click on link), printing press, or on-site wherever you trade from.


Photo Portrait Examples - Albert Einstein, Mark Twain, Edgar Allan Poe and Thomas Edison.
There's big money to be made selling authentic reproductions of these very rare, restored photos!
With today's photo quality printing our enhanced images are even better than the originals!
Each of our Restorations is unique, only available from us and is the final result of three years of intensive restoration work. Unlike the un-restored or digitally enhanced image CD compilations usually offered on-line, which are unsuited to print-making - also beware of copyright infringements usually found in these collections - our own professionally sales-tested photo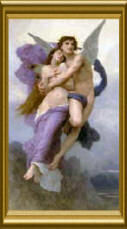 images look like genuine photos when printed on glossy photo paper and are superior. We now offer them to you at a low enough cost to enable you to quickly build up a wonderful range. One framed print sale alone should be more than enough to quickly recoup the minimal cost (only pennies per Master Image)!
Load the images into your computer and start production!
Our "Master Image Files" are supplied on data DVD's (and now downloads) for you to Publish and Sell as many Prints as you like. All you need do is select which (or all) master images you wish to go into business with, load them onto your computer and you're ready to start creating as many money-making Prints as you like. They can be on the same theme for specialized outlets, or you can try a variety for general sales. The choice is wide, and with a selection of our special dealer Compilations you can start out gradually or launch a complete range easily. Also if you want to start a Full Time Business we also have wholesale discounts right now on 5, 10 or more subject Complete Business Packs. which include a 22-page manual full of hard-earned hints and tips, including the fruits of our research into suitable types of paper to use for the best results.

A WORD ABOUT DPI - One of the most commonly asked questions is how many dpi or what resolution do these images have, and the answer is a) each image is entirely different as we take the time to make it matter instead of adopting the common blanket approach, and b) as many as is needed to maintain the quality of the original source material. A common misconception is that a high dpi also equals a high quality picture. Unfortunately that is not the case. A poor quality antique original will remain just that, no matter how high the dpi of the copy is. We could easily take the same image and turn it into 150dpi file or 1200dpi with just the click of a button (hence some professionals' fixation with 300dpi as a 'standard' is meaningless if no other factors are considered) . The only difference would be an unnecessarily high file size in the latter case while the physical prints from both would look just the same.

What is important is restoration and optimisation coupled with good resolution - plus a good physical print size (as is supplied throughout) without quality fall-off. The latter all backed up by test marketing for actual saleability and then offered at a bargain price. All of our collections are suitable for normal A4 size printers and the results have been sales-tested, while several collections are also suitable for large format printers too if you happen to own one (see individual descriptions). For more on the subject of print size see our Printers page.

Be wary of misleading dpi claims

Don't be fooled by misleadingly high dpi claims for small or poor quality images. The fact is, the images will still be poor - no matter how high the dpi is - if the original is poor to begin with as dpi doesn't improve quality it simply makes the original's shortfalls plainer to see. Also (becoming increasingly common) high dpi claims where the images turn out to be only a couple of square inches physically! Any image can be exponentially increased in dpi the more it is reduced in size and the unscrupulous take advantage of that fact to mislead - beware.

For business purposes also avoid amateur quantity-based compilations of what invariably turns out to be low quality, unusable small images with associated copyright issues - the more on the disk, the less they're actually worth having as a disc only has a certain capacity to hold good quality images. If it has thousands of pictures as sometimes trumpeted they can only be a few K each and of no practical use. There's a lot of nonsense talked, sometimes deliberately misleading, so be very careful when buying from amateur sellers and don't fall into the dpi nonsense trap. Better still avoid all the misdirection by only buying from the leading supplier - Timecamera!

Multiple Image Size Panoramas
ALL the compilations go the extra mile. Included in each Panorama type image set for example are up to three separate variations of each multi megabyte Master File image, depending on the size of the original. Two are for you to print from as you choose: Generally one is usually about 22 inches wide, the other where included is up to 30 inches or more depending on the proportions of the archived original. The former is ideal for Epson panoramic or roll papers and their Inkjet Printers or similar. It has high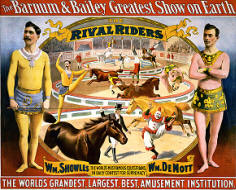 resolution. The larger is ideal for Roll Papers, large format home printers, printing presses or quality home printers with banner capability. Either can also easily be published instead on any photo quality home printer in joinable flush fitting sections - just like the archived originals.
Panoramas look great framed.
There are many other options too, including enlarging/reducing the supplied files as desired to fit any printer output size. Also included as a free bonus is a Multi-Megabyte file of the original un-restored image scans, which will enable you to produce your own unique choice of size, colour and degree of restoration if you have a few basic skills.
Sales are conditional that the product be used legally and not for the misrepresentation of repro prints and photos as
being vintage originals...


Better than the Originals

All our image restorations make impressive talking pieces. With modern printers it is now difficult to tell real from repro in this digital age, hence the growing popularity of digital cameras. Plus our restorations actually look better and larger than the antique originals in many cases and at the sizes supplied these collectables are at their Best Available Resolutions. The DPI rates vary widely depending on the vintage original and may be anything up to 300dpi or so where beneficial, although the rate may often be more than the antique original itself.

Rest assured, we have done our best to offer high resolutions and often, where the pictures we supply have larger dimensions than the originals, you may also of course reduce them while maintaining file sizes for a higher resolution (if desired). Bear in mind that extensive test marketing has been carried out selling the Prints with great success on a retail basis before offering them to dealers in compilations.


Five-Part Business Packages

EACH Timecamera discounted
'Complete Business Pack' includes-

1. A large discount on your own personal selection of 5, 10 or 20 mixed image collection subjects.

2. Print Selling Permission is included for all your selected collections.

3. A wonderful choice of Free bonus image & software collections on DVD disc.

4. Our exclusive 'Start-Up Manual' on disc with many hard earned hints & tips.

5. Our Samples Disc, formerly sold separately, with full size image examples from the various collections.


A Host of Subjects

Our Master Image Files comprise a range of 72 different subjects collections in antique Prints, 10x8" Photos and also Panoramas - from Sports to City Skylines, Beauty Parades, Native Americans, Historic Events, Period Industries, Transportation, Famous Places and many more (see a quick list here).

Several collections are very high res., allowing for larger format printing if desired. The scope is endless, and the choice is yours! Start NOW with cash-making favourite subjects, then add more collections as you expand - or go the full monty with a professional Complete Business Package. .

With the special limited time price offer you have a great deal; more than enough images for a full-time professional business plus a host of valuable free bonus extras. Note: Image collections supplied on a DVD computer disc work in any country (a DVD-compatible disc drive is required plus sufficient system resources and memory for handling large image files).

Highest Quality doesn't mean High Price!

WHILE the quality of the Timecamera range is of the highest we have also strived to make the collections affordable to even the smallest of businesses. Individual image prices equate to only small change each and, with permission included to use our copyrighted product to make saleable Prints the collections are real bargains.
See our Mirror Site for LARGE FORMAT Deals!

Test It Yourself

DIGITALLY printed photographs are now practically indistinguishable from the 'real' thing using today's Photo Quality Printers - now with our enhancements digital vintage photos can be even better!
Logical Step Forward
It's a perfectly logical step forward to utilise photo quality printers for the making of reproduction collectible and antique prints and photos which, again can be an improvement on traditional methods such as letterpress printing with it's usual tell-tale dot pattern or micro cross hatching. Especially when the images have also been uniquely restored and enhanced by Timecamera for digital print making.
Can you see a difference?
Take one of our digitally-enhanced photos or lithograph Master Images from any

collection, print it on our recommended photo quality stock using a standard photo capable printer.
Then take a good magnifying glass and try and tell the difference between a real lithograph, the digitally printed Timecamera one and a repro made by a traditional printing method. Only the latter will be obvious as a reproduction by its dot patterns.
Our enhanced images are of real and rare Prints and Photographs. All you need is a photo quality printer to turn them once again into real prints and photos - plus the imagination and drive to do it. We could persuade cynics with words, but there's no need when the proof is plain to seen. Try it yourself, be convinced - and then get in on the ground floor with this new and exciting, digital age business!


TERMS OF USE
THE LEGAL STUFF

BEFORE you start making Cash from the collections, naturally we feel it very important to protect our own rights too. Unlike other image collections, all the Timecamera images have been painstakingly restored and enhanced for Print making and are unique to us.
Note the following Terms are kept short, concise and readily understood but are nevertheless based on Copyright Law in its entirety and under which Law the collections are fully protected. Interested parties may easily research Copyright Law in depth on-line should they wish:-
"By making a purchase of any Timecamera image collection which includes Print Selling Permission you are automatically granted an individual and strictly non-transferable Licence, i.e. 'Permission', along with use of the exclusive Master Image Files for personally making any number of individual physical 'PRINTS' (on paper or any other printable surface) to keep, sell or distribute by way of business.
Selling of the images by digital means for an end user to make prints from themselves is not permitted but they may be displayed on a web site for the purpose of advertising and for customers to order actual Prints from if they are displayed in a reduced size and resolution to avoid illicit copying by third parties.
Such Permission as above is not given if an item is stated to be for 'Personal Use Only' (which may occasionally be a stipulation with certain Free Bonuses). Being 'free' such elements are included as good will only and are not considered to have been 'purchased' as such along with its associated image collection.
By making an image collection purchase you are not granted transfer of ownership of any image copyright, which shall remain with Timecamera at all times as our proprietary product and accordingly you do not have permission to copy, re-sell, market, illegally distribute or otherwise mis-use the DVDs or individual digital image files in contravention of criminal and/or copyright law.
Neither, for your legal protection, may you grant access to the discs or files to any third parties. Also please note you are not authorised to provide any form of 'rights' or 'permissions' in relation to the images to any other person, or to an agent acting on your behalf.
Each of the unique Restorations is digitally encoded in binary, and has been date-registered at the Writers & Artists Guild Copyright Office. As substantially improved restorations and/or enhancements of antique or public domain originals they are thereby rendered unique to Timecamera (TM).
Copyright on both our restored images and/or our original scans of privately-owned source material where included, plus the DVDs or digital files remain the property of Timecamera (TM) and infringements have and will continue to be pursued under international law.
Note every endeavour is taken to ensure public domain status of images before we restore and enhance them and they are offered in good faith. However, we are happy to remove any image upon approach when it shown that copyright is still extant We recommend customers do the same and conduct their own copyright research on individual images before investing in commercial reproduction, particularly in relation to free gift/bonus items which are supplied on a personal use only basis.
Your making of a purchase, either directly or via a Timecamera web site is deemed an acceptance of and agreement to abide by both the non-negotiable Terms of Use and also the Terms of Sale. All purchases are for the use of images only, as proscribed above, and do not also include a right to receive business or technical advice."
Purchasers are entered into a database of permitted users and compliance of the Terms is monitored in the interests of all our business customers.
There is wide scope for making healthy profits without negating our small return for extensive restoration work and we request the co-operation of purchasers in protecting both parties' interests by reporting Copyright infringements.