About the Product

The Timecamera range is unique in having many special attributes, including the following....

The images are all of a good printable size on all standard printers and also large format too with several of the collections. Too often we see amateur compilations with dubious copyright being touted on-line at certain venues mainly by their quantity i.e. thousands of images on a CD. The computer-literate will know


We have moved! Please note our new address.

that only tiny images of this quantity will fit on a CD and therefore they are of no practical use for making quality prints.
Large, Restored & Enhanced Images
We have even seen one similar seller of a large quantity claiming each of their "high resolution images" was 300dpi but on examination they each proved to be no bigger than one inch square! When enlarged to a sensible size physically they were un-viewable. We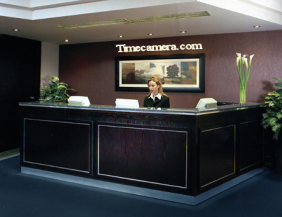 at Timecamera however provide large, value for money images and can claim to offer the best collections for the price.
Not just an unbeatable price but we also provide images that have been painstakingly restored or enhanced specially for digital print making. Very few take the trouble to do this but we believe it important where the aim is to make quality prints, whether for your own use or for commercial use within the Terms of Use. It is also important to not go too far with restorations but to retain the old 'vintage' look of images, and we believe we have struck the right balance here.
Hi,
Just a quick note to say how impressed we are with the DVD of images that we recently purchased from you.
We have previously tried similar products and found them to be no more than basic resolution scans of book pages that have subsequently proved to be a useless waste of money.
We weren't sure what to expect from your product but we all agree, the quality way exceeds everyone's expectations and we will definitely be back for more :-)
Grateful thanks from all of us to all of you.
Kind Regards,
George, GW Colour Services.

---