PHOTO PANORAMAS are not only attractive, often they are also important historical records. Among the most interesting and popular subjects are the early ones with a sports theme, including Baseball. Often taken during an important game, or showing the team line-up afterwards, they offer a contemporary glimpse of many famous faces and events.
Our top value SPORTS IMAGES COMPILATION (on a Image Data DVD disc or Download) including Print selling permission features several sports, including football, boxing, hunting,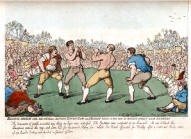 fishing, motor racing and the Olympics. It comprises top-selling panoramas together with size variations - both edited and non-edited versions (the latter including the original archived join lines) PLUS a premium selection of over 50 standard format antique, mainly British, prints too - mostly at 300dpi - for making excellent, authentic looking prints - PLUS a folder of fascinating sports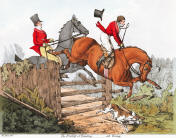 ephemera too!
All images - except the raw image folders also included for interest purposes - are uniquely restored and/or enhanced and specially designed for creating authentic looking, cash-making prints. Click on the thumbnail images below for a few reduced size samplers from the Panoramas section of this collection. The actual sizes vary up to 30inches wide, some 22inches, depending on the original source.
For info on how you can print panoramas, also on print sizes go HERE