130x RESTORED c1900 STREET SCENES FROM CONTINENTAL EUROPE - TO PRINT & SELL

PRINT, frame and sell for cash authentic looking PERIOD STREET SCENES from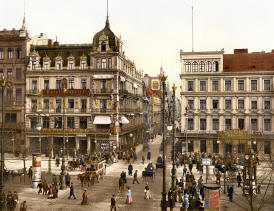 c1900 Continental Europe. This bargain-priced image collection - exclusive to Timecamera - contains 130 fully restored and enhanced ready-sized Edwardian period colour images intended for Print Making, framing and selling.
High Resolution Files
The file sizes are very large - averaging about 20mb+ each - and the set contains high resolution .tiff files of 300 dpi for easy print size manipulation up or down. Handy 10x8in approx physical size images for use on standard size printers are supplied, but also larger format printing is possible if desired as the high resolution provided fully allows much further enlargements, as and when required.
ALL YOU NEED IS YOUR PHOTO QUALITY COMPUTER PRINTER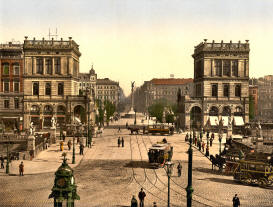 We have done all the long hours of work for you by uniquely retouching and optimising these antique images specially for printing and have converted them into large image files for you to create and frame your own authentic looking Prints directly from a standard photo quality inkjet or graphics capable computer Printer. Plenty of scope for Prints retailing (and wholesaling) - without the usual copyright problems associated with normal personal use only collections.
DVD-compatible drive required if not downloading - plus adequate memory and system

resources for handling very large image files.
See the European Seaside Image Collection too. Also Other Fine Collections Here