Colourful Ads in Art Nouveau, Deco & Edwardian Styles!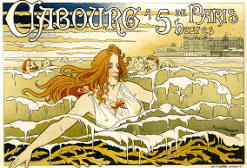 This small business image collection features a great mixture of hand-picked rare images in minimally compressed .jpg format, from medium up to high resolutions (up to 300dpi even at A4 size).
They're suitable for all systems and can be printed

using a standard A4 photo quality computer Printer. You also need a DVD-compatible drive for the disc normally supplied - or get the Download alternative (exactly the same content but lower price).
Make 1,000s of Prints with your
Photo Quality Printer!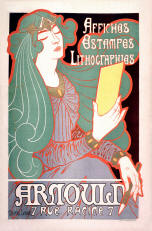 The main part of the collection includes an important selection (approx.150 images) of medium to high resolution, restored and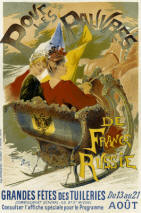 enhanced colourful poster style advertisements, supplied pre-sized for A4 printers but capable of up-sizing (for the higher resolution images) for those with larger format capabilities.
A wonderful range of styles and types is included featuring nostalgic images in Edwardian, Deco, Art Nouveau plus other attractive period imagery, together with an introductory Free Bonus folder featuring ads from the same period but in other languages. Most of the images are multi-megabyte in size, hence the need for more than just a CD to hold this artistic collection.
Projects of All Kinds
These are irresistible Print buys to collectors for theme decor and also to interior designers. When framed, either singly or in groups, the prices these prints fetch can be particularly high. There are also a host of other uses possible for general art and graphics projects of all kinds. Plenty of wholesale opportunities too!




EXTRA: Right now in addition we're also including a Free Extra Bonus Folder with a great selection of 20 extra colourful antique trade advertisements to print too!


WE have done all the long hours of work for you by retouching and optimising these antique images specially for making authentic looking repro period advertisements and have converted them into large digital files for you to create and sell your own Beautiful Prints directly from any standard size photo quality computer printer. An essential addition to your print making range.

---

"Timecamera's unique digital enhancements take the making of Reproduction Prints and Photos to a whole new level of sophisticated realism."

---