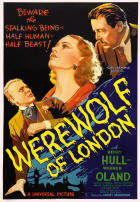 Our collection is designed specially for making poster prints and high quality repro photos for decor, hence the larger than normal size (most collections feature hosts of small images unsuitable for print making) and as usual with Timecamera collections the images are uniquely restored and optimised for photo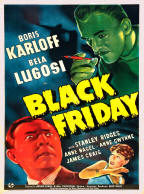 quality computer Printers. In short it's the best collection available for making repro prints!

The images are all supplied as jpeg's saved at minimum compression. The resolutions supplied range from a bare minimum of 170-odd psi through high resolution 300psi, up to extra-high resolution at 400 psi. In other words, the images offer scope for further enlargements if you have a large format printer making it not only the best collection around but also the best deal at this giveaway price.

Regarding quantities, the movie posters section features some 200-odd images of restored, all-

colour posters with most of the usually-seen creases and other cosmetic damage carefully removed by the Timecamera studios. Similarly the photos (some 600 of actresses and 265 actors) have all been enhanced for making mostly b/w 10x8's which are barely distinguishable from originals, although our improved photos often tend to be better quality than the originals!
THIS set can be bought alone or if you are business minded you can go full out with a Complete Business Package comprising your choice of 5, 12 or more mixed image collections at a big wholesale discount for making thousands of authentic looking prints full-time.

The special wholesale packages also includes a 22-page 'Start-up Manual' on disc to help launch your business plus several Free Gift image collections too!

Details Here / Prices Here


Projects of All Kinds

These

are irresistible Print buys to collectors for theme decor and interior design. There are also a host of other uses possible for
general art and graphics projects of all kinds.

WE have done all the long hours of work for you by uniquely retouching and optimising these antique images specially for making authentic looking repro period prints and have converted them into large digital files for you to create your own beautiful Prints directly from any standard photo quality computer printer. An essential addition to any print making images range.

---

"Timecamera's unique digital enhancements take the making of Reproduction Prints and Photos to a whole new
level of authentic-looking realism."
| | | | |
| --- | --- | --- | --- |
| BONUS 1:- We are also including as a free bonus Three-Dozen additional post-1940, 'film noire' movie posters for your personal use - see examples on the right. Don't miss these great free extras! | | | |
---

Usage Considerations
NOTE regarding commercial usage although it is rarely mentioned with such collections some images may be in a grey area. The best advice is to use them with just a little discretion. While copyright on images does run out after 75 years in the States (most of the material is sourced there) it can depend on the extent to which a star's fame is otherwise 'exploited' and some are more pro-active in this area than others, such as the estates of Marilyn Monroe and John Wayne.
Most of the material here is purposely pre-1940 (dates are provided for all the posters as an aid in this regard) on the one hand while also 'fair usage' is also a factor as the material was intended to publicise the star and/or the movies anyway, hence movie collections are often used for commercial purposes without our own customary caution.
So there is plenty of scope for print making and by way of 'belt and braces' we have avoided including more recent personalities. However, we do recommend flexibility and a willingness to stop using an image if copyright is queried by a claimant. There are many others to choose from and it is rarely worth arguing. Similarly we are also happy to remove an image from the collection upon approach from a claimant, bearing in mind the collection as a whole is mostly scanned (with permission) from a privately-owned accumulation of largely out-of-copyright material, some of which is believed unique.
See also our usual Terms of Use and note that the collection is for physical Print making only; the disc and the collection is our proprietary product and no copying or digital distribution or reproduction is permitted.