PRINT, frame and sell authentic-looking, highly detailed, repro vintage 3D Relief Panoramic Maps. This bargain-priced image set
features a unique hand-picked collection in TWO folders:
1. 117 beautiful, uniquely restored and enhanced rare panoramic view 3D relief colour maps of U.S. towns and cities for standard size Printers - all high resolution at 300 dpi. Being high res. they are adjustable in size upwards if you have a larger format printer and look superb when framed. File sizes approximately 10-15 Mb each in .jpg format.
2. But how about maps up to four foot across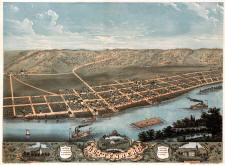 too? This great money-making collection also includes 167 highly detailed, selected full size maps for viewing or printing with the MrSid utility for Windows (included). This utility allows zooming in and out to show finely detailed features throughout these beautiful maps. Included is a feature for converting each of the images to stand alone .tiff format files for large format printers, or for manipulating downwards in size as required.
NOTE: The above free utility is not produced by us and isn't supported. If there is a difficulty in installation (compatibility cannot be guaranteed with all modern systems) no problem, we will supply instead a link where you can download the same un-restored maps in the jpeg 2000 format instead.
Fully Adjustable Sizes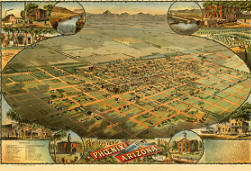 The .tiff files are available at the press of a button and are particularly large images physically (at 200 dpi) but can be adjusted downwards as desired while also increasing resolutions to several hundred dpi. Several of the restored versions provided in section one are included in their original, un-restored states via the MrSid utility, should you wish to print the same maps in much larger sizes. The contents of this popular collection include image files of several MB up to potentially over 350MB each, so please be sure to have adequate system resources available.
ALL YOU NEED IS A PHOTO QUALITY COMPUTER PRINTER!

Highly detailed images. See section below...


A small section is shown here from the map above it. The supplied image is high resolution at 300dpi.

We have done all the long hours of work for you by retouching and optimising many of these superb antique images specially for you to create and frame your own Beautiful commercial size Prints with a standard size printer - plus you have the option of printing full size maps later if you choose to go large format in the future.

A Great Selection

This exclusive collection comes on a DVD (DVD-compatible disk drive required). Simply load the images onto your computer and you're ready to start creating as many money-making Prints as you like! At the price we offer it's a real bargain so order your copy without delay and start making high demand, authentic looking maps now.

---

JUST one print sale quickly recoups the very modest cost!

- See Below To Order -

---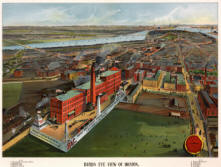 Pan Maps show buildings in 3D relief.

A Quality Difference

MANY studio hours have gone into Restoring and Enhancing these large file size images specially for making commercial prints on Standard or Larger Format Computer Printers.
Not to be confused with the usual amateur compilations of small, un-restored images with all their copyright problems. There's a world of difference. If you're looking for a panoramic maps collection this has to be the one!

THE LEGAL STUFF: Please be sure to review the Terms of Use of this and our other business compilation CD's, plus general info. Click on the link above.
Ready To Go Full-Time?

THIS DVD can be bought alone or you can go the whole hog with a Complete Business Package comprising your choice of 5 or more mixed image collections at a big wholesale discount for making thousands of authentic looking prints full-time.
The special wholesale package now

also includes our 22-page 'Start Up Manual' on disc to help launch your business plus several valuable FREE gift image collections too.
Details Here Prices Here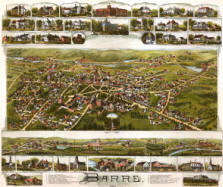 Many uniquely restored/enhanced maps for high resolution print-making included