| | |
| --- | --- |
| 1. Quality before Quantity - Timecamera offers good-sized images designed specially for Digital Print Making. 2. Restored & Enhanced in our studios for print Saleability. 3. Copyright Safe - all the Restorations are Unique to us. 4. All collections come with valuable Print Selling Permission. | |
| | |
| --- | --- |
| | Vintage Beauty Parades Plus Bathing Belles |
THERE'S nothing like a parade, and among the most charming - and photogenic - were those put on by various beauty pageant and fashion contest organizers around the U.S.A. in the early part of the Century.

Business or Personal Use?
This item automatically includes Prints Sales Permission. Please see the Terms of Use Here if you do intend to sell prints commercially.
Fashions in both style and beauty change over the years but these offer a nostalgic glimpse of something lost, rather than discarded - an age of innocence.
ALL YOU NEED IS A HOME COMPUTER PRINTER!
Several attractive period images of beauty parades still survive today - such as our selection below of restored and enhanced images on disc which are gathered on a unique cash-making Compilation Disc along with several size and tint variations, for making your own authentic looking bathing belle panoramas for display or for sale (print seller permission included). Click on the thumbnail images for Reduced Size samplers or go below to order.

The actual panorama sizes supplied vary up to 30inches wide, some 22inches, depending on the original source material and proved very saleable during our test-marketing phase...


Not just panoramas but a vintage photo selection is also included
For info on how you can print panoramas go HERE.
Some picture examples (Copyright Protected and Reduced in Size & Resolution)

---
| | |
| --- | --- |
| | RIGHT NOW our dealer collection of Beauty Parade Panoramas also includes a free bonus of TWO early movie clips in MPEG format for your entertainment, featuring bathing scenes at the Turn of the Century! Order your CD today. |
---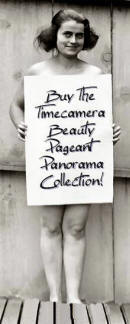 OUR dealer compilation of vintage Beauty Parade Panoramas includes several size and tint variations up to 30 inches in width, with proportional depth depending on the originals. At the sizes included the resolution is at its optimum for these antique images. It can be ordered below. See Technical Info and the Terms of Use Here.

All our panoramas are Premium Editions, being fully restored and enhanced for printing and our discs come with full 'Print' resale permission. Framed panoramas look particularly attractive and find a ready market in all kinds of outlets. This CD compilation featuring all the above panoramas (includes size variations) is available for creating Your Own Photos & Prints for Sale. See technical/background info on our General Info Page where you can also review our Terms of Use. To order this compilation see bottom of page.

Why not go the whole hog with a discounted Complete Business Package? Click Here...





As Good As the Originals?

WE are often asked if our reproductions are just as good as the originals. The answer is simply "No" - They Are Better! Our entire range benefits from painstaking hours of restoration, cleaning, retouching and enhancing. For example, most archived originals were split into sections for storage, resulting in a break-up of the image as shown above. Those join lines are carefully removed with cloning and predictive techniques so the panoramas are once again viewable as one long, continuous banner style image. Incidentally, the image above also benefits from subsequent tinting.


---

Click Below for other popular
subjects selected from our
range of Panoramic Images...

---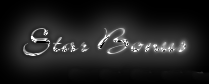 WITH kind permission from Collectaprint this month we are now also including for FREE their beautiful collection of 330 vintage Bathing Belles images (normally selling for £5.95 separately).
Restored & Enhanced
Collectaprint mainly markets their collections for enjoyment rather than commercial use but we note at least a third of these beautiful images are also high res and suitable for print making! Many are also exclusively restored and enhanced so making this a unique collection. Don't miss this wonderful added extra!