PRINT, frame and sell reproduction rare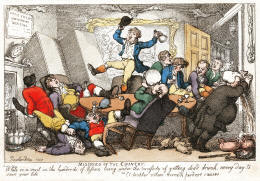 Antiquarian Humorous Lithographs & Prints. This low cost restored images collection on disc features a unique selection of 140 humorous, highly detailed, full-size rare colour lithographs from the 1700's into the 1800's - all in high resolution. A unique opportunity to make cash from irresistible print sales - framed, loose or matted!
Uniquely restored and enhanced, these rare glimpses of antiquarian humour are suitable for standard size photo quality Printers but, being high resolution at 300 dpi or so they are also adjustable in size upwards too if you have a larger format printer and look really truly great when framed. File sizes are approximately 20 Mb each up to 90Mb and the

highly detailed images are supplied on a Data-DVD in the popular .tiff format. Simply load the images onto your computer and you're ready to start creating as many wonderful money-making colour Prints as you like!
Fully Adjustable Sizes for all Photo-Quality Computer Printers!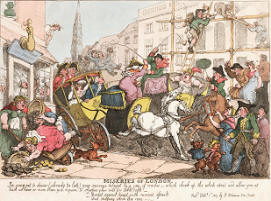 The .tiff files can be adjusted downwards too as desired for postcard or greetings cards type production while also increasing resolutions even further to several hundred dpi. The contents of this sure-to-be-popular collection include a varied selection of highly detailed image files for print making - Print Sellers Permission is included (see Terms of Use for this) and they are sure to be top sellers for decor purpose buyers of all kinds, both retail and wholesale. Note the images are supplied on a DVD data disc (or Download) so please be sure to have a DVD-compatible disc drive and adequate memory and system resources for extra large files.

(c1809), Two hundred year old saucy sketches....


...to comical views of everyday life (c1827).


We have done all the long hours of work for you by retouching and optimising these superb antique images specially for you to create and frame your own Beautiful commercial size Prints with either a standard size printer - or you have the option of printing full size lithographs later if you choose to go large format in the future.

A Great Selection

This exclusive collection comes on a Data-DVD (DVD-compatible disc drive required). At the price we offer it's obviously a real bargain so order your copy today and start making charming, high demand, authentic looking prints right away. This is one of our best collections!

---

JUST one Print sale quickly recoups the modest cost of this wonderful image collection. Don't Delay, order now!

- See Below To Order -

---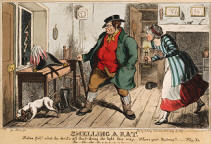 (c1829). Highly Detailed & Adjustable

A Quality Difference

MANY studio hours have gone into Restoring and Enhancing these large file size images specially for making commercial prints on standard or larger format Computer Printers. Not to be confused with amateur compilations of small, un-restored images with their usual copyright problems. There's a world of difference.

THE LEGAL STUFF: Please be sure to review the Terms of Use of this and our other business compilation discs, plus general info. Click on the link above.
Ready To Go Full-Time?

THIS DVD can be bought alone or you can go the whole hog with a Complete Business Package with your choice of 5 or more mixed collections at a big wholesale discount for making thousands of authentic looking prints full-time. The special wholesale

package now also includes our 22-page 'Quick Start Guide' on disk to help launch your business plus a great choice of Free image collections.

Details Here / Wholesale Here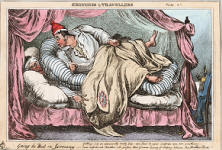 (c1829). Uniquely restored/enhanced for high resolution print-making.

"Timecamera's unique digital enhancements take the making of Repro Prints & Photos to a whole new
level of realism."